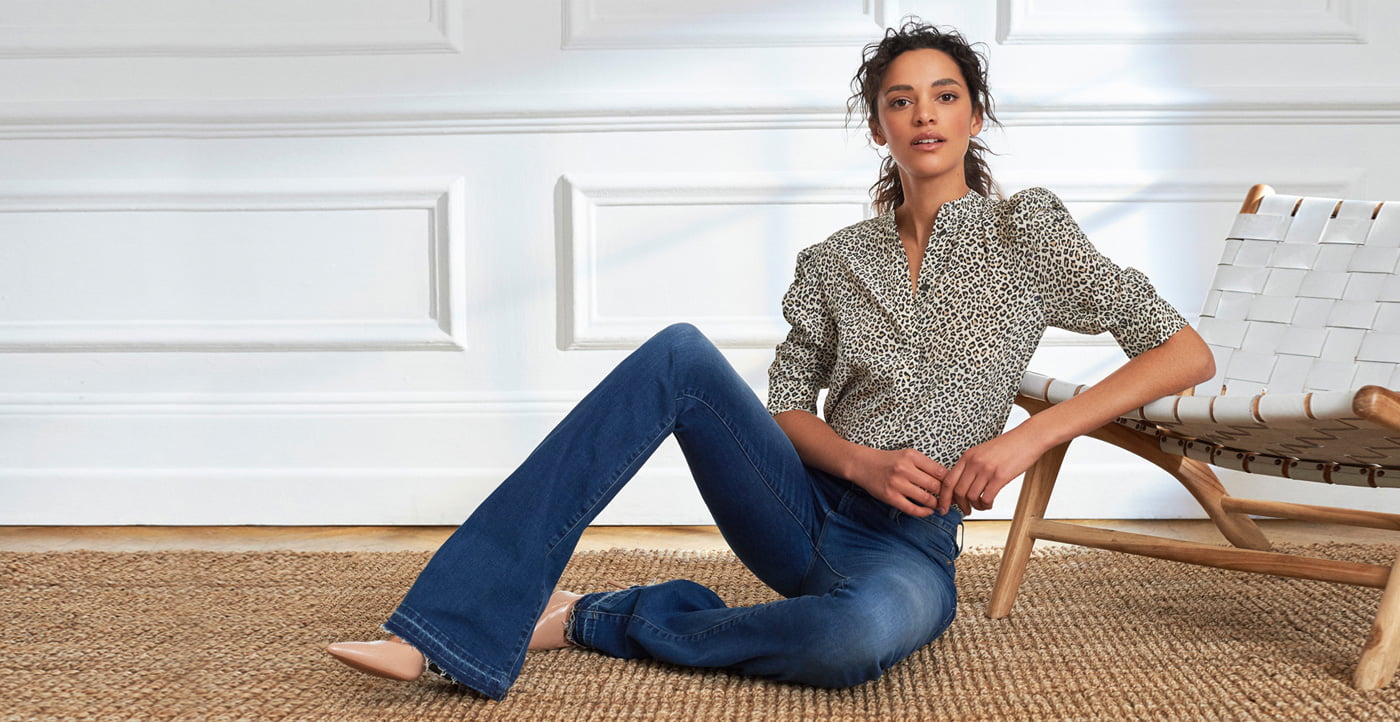 Jeans could be your best friend and a timeless wardrobe staple. However, picking your ideal one could be a quite difficult and daunting task, inducing an uncalled for headache. You obviously want to find the most comfortable pair that perfectly matches your body type, boosting your confidence all the more. Straight jeans are classics. They remain trendy across all seasons and never go out of style. We have put all our resources at play and have come up with 5 thumb rules that you might follow while picking out the best designer straight jeans in your next shopping spree. 
Start with some research
We are sure that it's the research that has led you here. It's necessary to develop an understanding of denim and their various nitty-gritty before you land up with the perfect pair of designer straight jeans. There are style experts, who will guide you on how to find the most flattering pair from their collections. Keep in mind that all our bodies are different, and there is no hard and fast rule about what suits everyone. 
Jeans always stretch 
Jeans are made out of denim, and denim is a stretchy fabric. It's common that when you try on a pair of jeans in the store, they might feel slightly tight and uncomfortable, so you go for a larger size. However, that's not the best choice. With time, your jeans will stretch out and get unattractively baggy. Hence, go for slightly tighter ones because eventually, they will stretch to fit your skin. 
Boot-cut or high waist jeans enhances curves
If you have a curvy figure, opt for high-waist jeans. It will give you a trendy skinny jean style. Boot-cut jeans also complement curvy figures. They will add balance to your curves. 
Always go for quality
Once you spend a good sum of money and purchase designer jeans, you would unquestionably want it to last for years. Remember that it's the quality of a product which determines if it will stand the test of time. Go for high-quality denim, it will be soft and stretchable. 
Pick the one that gives you confidence
This is the most important rule when you are hunting for the perfect pair of jeans. Jeans are a type of clothing that can be worn almost every day and paired with almost anything. Always pick the fit and style that makes you feel confident and beautiful in your skin.
We all know how it feels to be stuck with an uncomfortable pair of jeans that we hate. But there is still good news. Upon following these canons, you will see that finding the perfect pair of straight jeans is nothing but a cakewalk.