Every girl dreams of owning modern and fashionable clothes. But being a fashionista and following the latest trends in the fashion industry doesn't come cheap. All of these designers' and high couture clothes and accessories are very expensive and not everyone can afford them so easily. But it is enough to own only one or two pieces of these clothes or accessories, be it a Louis Vuiton handbag or Chanel sunglasses, and every combination you wear will be transformed from ordinary to glamorous and fashionable. The rest of your clothes should be trendy, but it doesn't have to be so expensive if you buy wisely and control the amount of money you spend. So you can dress with taste for less money if you just follow a few simple shopping tricks and clever pieces of advice.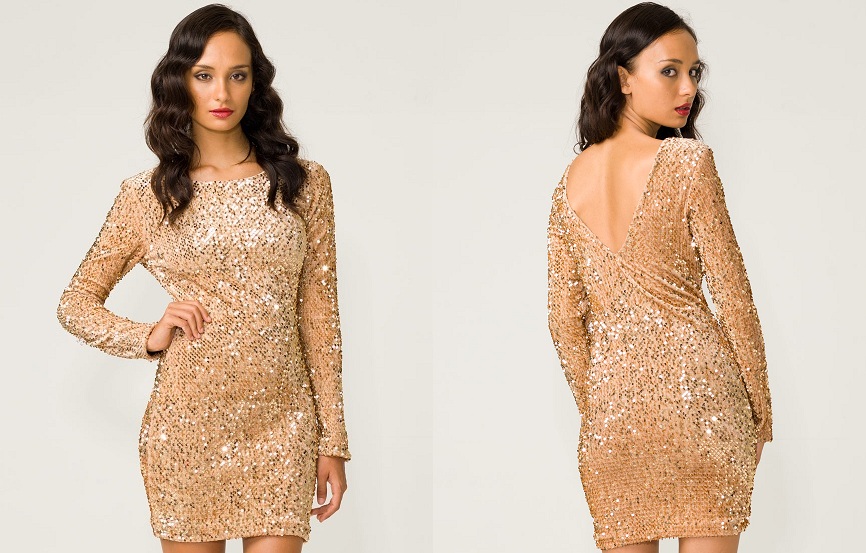 How to shop for less
If you want to shop for less and save money you should learn how to spend it wisely and control your budget. It is not a good idea to pay with credit cards, because you don't have a sense of how much money you have actually spent. You should probably pay for your clothes with cash if you can. Buy classic pieces that you can combine with almost anything. Experts say that these pieces like a little black dress or a party dress, classic black suit or a black or dark brown tote should comprise 70% of your wardrobe, and some trendy pieces should make about 30% of it. For example if you want to look luxurious on a party you can put on your sparkly party dress bought on a sale and combine it with an original designers clutch bag. This detail will represent your fashion statement and you can wear it to every occasion and combine it with almost anything.
Always be vigilant for sales and discounts in your favorite stores. Check their websites regularly and you will always be informed about the latest sales and lowest prices, and you can even find coupons that will save you a lot of money. Be sure to buy your clothes on season sales when the prices of some of your favorite pieces can be lowered up to 80%. You shouldn't miss these fantastic offers.
Three basic low shopping rules
First of all you should pay attention to where you shop for your clothes. If you are on a tight budget the best choice for you are not fancy and expensive boutiques and department stores that contain only brand labels and designer clothes. Be sure to visit the discount stores first. There you can find clothes that are similar to designer clothes and that mimic them or even actual designer clothes but at much lower prices. Furthermore, these sales can be a lot of fun.
Secondly it is a good idea to go to secondhand stores and charity shops. There you can find trendy clothes that have been gently used or have never been worn at all. These clothes are as cheap as they can get but they will make you look fabulous if you combine them well and wear them with taste. A lot of clothes here have that vintage look that is very trendy for this season. And finally a great advice is to shop on online sales, because clothes you can find there are much cheaper that on actual sales.
And, last but not the least, make sure to buy clothes that flatter your figure.
Follow these simple tips and shop wisely for your favorite clothes and you will be more satisfied with shopping than ever and save money at the same time.