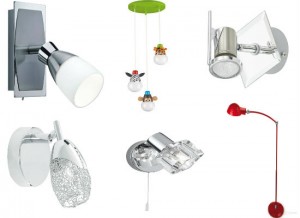 We all wish our living space to be uniquely beautiful. The interiors are of course an important part of any attractive house, but what makes the difference between attractive and outstanding interior decor is the lighting. Illumination if done properly can make your interiors look stylish and aesthetic as well. Carefully chosen light fittings can add sparkles to any type of setting for any house. It can make a small space appear adequate and large empty space to look filled with brightness.
Lights are not only used for mere illumination purpose like in old days. Now a days they have become an imperative part of any decor, used to highlight certain part of the house as well as to provide more meaning to the furnishings of house. It adds value to the colour and brings life to your living space. The lighting for home does not only come according to the illumination requirement of a space, but has a lot of other factors attached to its quality.
The Home Lighting
Lightings for home have captured a very large part of interior decor in the international market. The market is already flooded with endless choice in lights for home which consist of varied options in styling, colours, shape and size to suit one and all needs. The home lighting fixtures come in various options like chandeliers, lamps, roof lightings, wall lightings, tube lights, coloured LEDs etc.
Often these huge numbers of varieties are the reason for perplexities arising in the mind of customer. They are not able to make decision between the wide options available to them. Before making purchase of lights one should completely make his/her mind about the type of illumination he/she wants in the living space. Lightings alone can make or break the imagery of the living space of your home.
Contemporary VS Traditional
Contemporary illumination fixtures can bring an element of design and aesthetic value to the interior decor. While on the other hand, traditional lighting brings a class to the living space. It is very important that the interior decor and illumination used goes well otherwise the beauty of the decor will be spoiled within no time. As for instance in some cases – it would be disastrous to consider using bright yellow light in room with white walls and silver finished furniture.
Contemporary goes well with the designer furniture having metallic finishes or wooden furniture with plastic coating finishes. However, if the furniture is made up of pure wood with enamel coating than traditional lights does wonders.
So, we see that the home lighting is not only a way to illuminate your living space but it is that addition to your house that lights it to brilliance. If chosen properly, these illumination fixtures will add a pinch of life to your living space making it a flaunting feature of your house. Thus, the light fittings should be chosen very carefully to complement the living space in best possible manner. Go now and illuminate your living space to amaze your guests with the striking lighting ideas.