Every woman wants to look stylish and gorgeous. There is plethora of choices in dresses for women. There is quite an interesting range of clothing available for women in the market. While you take a look at the latest fashion, the Indian party wear kurtis have made an excellent entry into the market. In the olden times, the kurtis were the most traditional outfit for Indian women. The chilling winters is the time to cover up to keep you warm.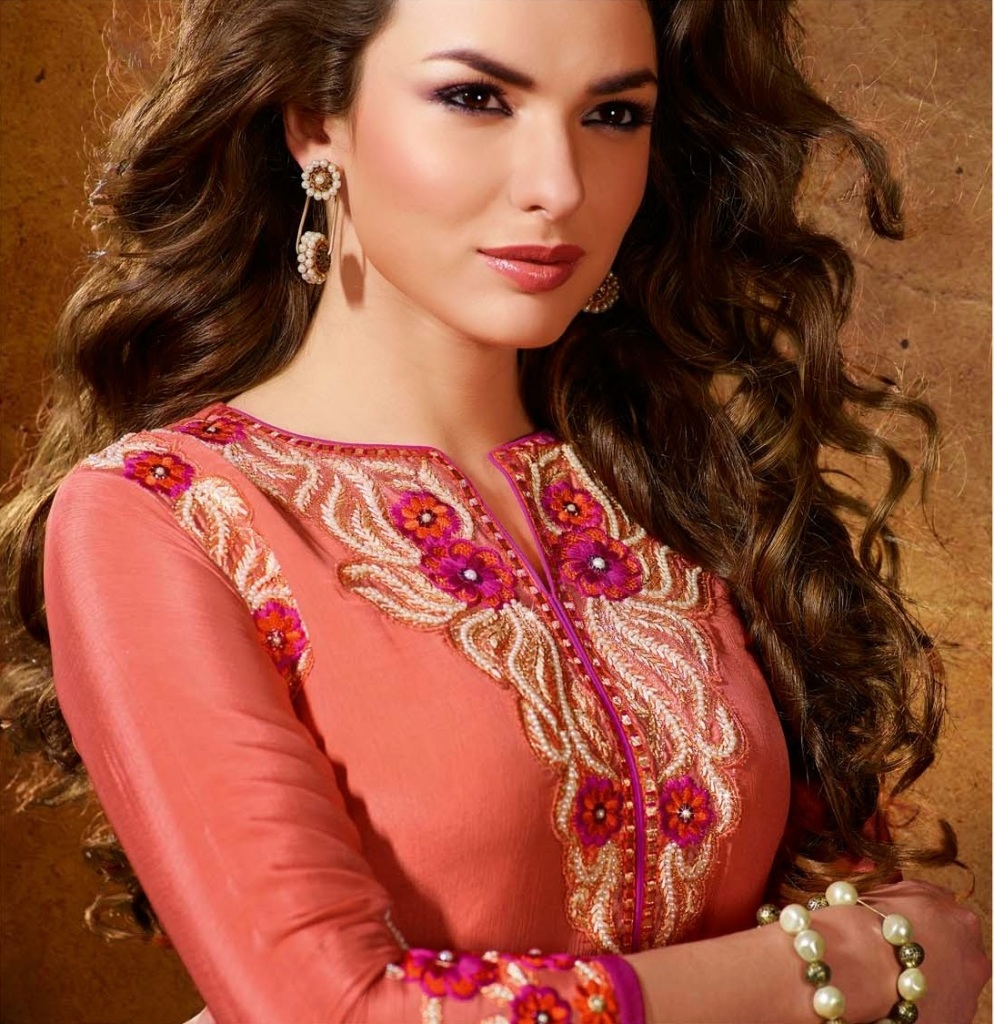 It is during the winters women prefer to wear their stockings, tights and trendy leggings. These kurtis are paired with leggings of different materials and colors. You can choose from simple Indian kurtis, long tunic style kurtis and embroidered kurtis – they look very stylish and chic on women. The leggings worn are generally skin tight and hence the kurtis worn are little loose and flared up. During the winters you will find that the kurtis are made from heavy woolen cloth, silk etc. The materials are such that they keep you warm throughout the chilly weather.
The kurtis can be worn to colleges, it is also a formal office wear; besides this you can also wear them as a daily wear on the jeans, capri, pant or salwar and also skirts. The Indian kurtis are famous all across the world. The kurtis have become a fashion statement – they are available in various heavy materials which can be worn on family functions, religious functions or even parties. The main benefit of wearing the kurtis is that they look decent and elegant and at the same time they are traditional. They are present in a range of patterns and styles.
You can get a variety of range of kurtis like the embroidered kurtis, designer kurtis, cotton kurtis, printed kurtis and georgette kurtis, ethnic and traditional kurtis. These kurtis have different types of neckline, the most prominent are V neckline and round neckline. There are party wear kurtis which when worn along with a pair of denim jeans or trousers will add to the chic of your party wear. You can embellish the kurtis by wearing beautiful jewelry.
To sum it up, the fashion trends in India have been changing very fast and so does the apparel of men along with women. People are more concerned about their looks and specially the women folk. In a way they want to send out a strong fashion statement. The kurtis have climbed the heights of fashion and finding its way into the cupboard of modern women. They have left the pair of jeans and T shirts way behind.  With the creative insights of the designers, they have grown leaps and bounds. The online platform is the best place to locate them.