If you're seeking to start the new year off on a more fashionably conscious level, you've likely already started searching for some of the top trends for men's style this year. As with anything in the fashion world, everyone has their own opinion of what is and isn't trendy this year; however, you can easily stay ahead of the game by checking out this small collection of the very best trends and style statements for 2013.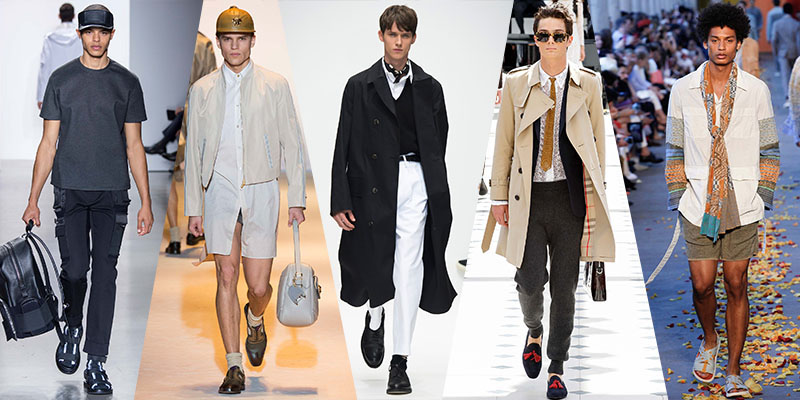 Military Fashion
Regardless of how styles change throughout the years, one particular style that never grows old or out of trend is military fashion. Finding a high-quality military jacket or even a well-tailored pair of pants can work amazingly for this trend because the muted greens and khaki tones of military style coordinate with almost everything. It's easy to suspect that this trend does incredibly well because it's a style that almost any man can convincingly wear due to its generally masculine and somewhat mysterious style.
More importantly, throughout the years military fashion has evolved quite a bit; even if you're not a jacket-wearing type of guy, you could easily fit into a designer pair of camouflage shorts or a khaki-toned suit. The key to wearing military fashion is finding the element of style that fits your own personal style the most.
Color Trends
One of the biggest aspects of fashion this year is all about the colors that you're wearing and what you're combining them with. While you might have seen numerous shades of jewel tones and neons in previous years before, that trend is long gone. Men this year are looking towards wearing more primary colors and combining them with some of the more versatile shades. Even if you might feel incredibly uncomfortable wearing green or red by itself, you might find that it's much more visually appealing if you're combining it with black, white, or even a decent shade of navy.
The biggest element here is to know what colors contrast well with others. Adding a dash of red to a predominantly black or white ensemble helps to add a pop of color to your outfit and bring it more into the spring style trends that are forming already. Yellows aren't completely out of the question, but they need to be used very sparingly this year as many people would consider them to be used in overkill based on the neon trends of last summer.
Cool Formalities
It's fairly common knowledge, but every man should have at least one good suit that he can refer to when he needs to handle business or attend a more formal event. However, the general mistake that most men make is only keeping one suit readily available within their wardrobe. The key towards success here is to provide yourself with a range of different options when it comes to suit attire; you should have several options for the more casual days and a few nicer options for the more formal situations. In previous years, navy and khaki colored blazers and suits were more popular. However, this year the styling for suit has definitely switched up a bit.
Grey suits are becoming increasingly more popular and many men are getting into this trend because it hearkens back to the classic style of suits worn decades ago. Where khaki blazers and suits used to be more popular, they are being replaced by olive tones, generally because they are falling more into the slightly more military trend in fashion. However, for casual days, there is nothing better than a well-tailored blazer in a primary color. A crisp blue or green blazer can look ideal when paired with a nice white shirt or even a black v-neck, depending on your own personal style. For men who are more adventurous with colors, soft blues and pastel shades of color are also becoming very popular with suits and look the most ideal when paired with a slightly darker shade of the same color scheme.
Power Accessories
For some men, the finishing touches are less obvious with their actual ensemble because they purposely subdue their style in order to showcase their more powerful accessories. Fashion has many different aspects that have to be combined in order to create that sole ideal signature look that you're known for; as a result, if you have a great ensemble but you're not combining it with a few choice accessories, it can really seem as if your entire look is missing something. It's very simple to accessorize in most cases; perhaps you have a pair of dress shoes in a great color which really pair well with your favorite suit.
Alternatively, you might be the type of man that opts more for more subtle elements such as a nice attaché case and sunglasses during business. Jewelry is an aspect that should never be overlooked; whether it's a favorite watch or a great ring, these little elements tie in to achieve the greater look as a whole.