If you're one of those people who simply can't wait for summer – welcome to the club! This is what many girls feel like, especially when winter comes – snow and wind are not as pleasant as the sun's rays playing on your skin, right? Besides that, summer also brings us fashion trends that simply can't be pulled off during winter. Here are five amazing outfits you'll want to wear all summer long.
You can't go wrong with a maxi dress
Maxi dress is definitely summer's go-to length for a good reason – it represents a stunning silhouette highlighted by the romantic and flowy shape. Even though we can frequently hear that short girls shouldn't wear them because that will make them look even shorter, that's not true at all. You can rock whatever you want as long as you feel comfortable in it! So, match your maxi dress with leather gladiator sandals and a crossbody bag and get ready to shine in your fabulous, feminine combo!
Beachwear on point
Beachwear has never been so wearable, and not only when it comes to the beach – these garments can be worn wherever and whenever. You won't make a mistake whichever model you choose, starting with luxurious silk caftans, to ones made of cotton that are much more affordable. Apart from looking so gorgeous on the top of your favorite bikini, caftans also allow your skin to breathe, which is extremely important during hot summer days. Combine them with a quality wide brim hat and a beach bag that follows the same style. Of course, fashionable flip-flops are inevitable, as well as some awesome pieces of jewelry like long necklaces with cool pendants.
Checked shirt in every possible combo
Checked shirts have been a massive hit of the last few seasons, and people love them simply because they're so versatile. Seriously, these can be worn in combination with almost everything – from skinny jeans and denim shorts, to skirts and even dresses. If you don't know how to make a statement, just throw on a checked shirt and see your outfit upgrading. These shirts go perfectly with lightweight sneakers, such as Vans – this combo is a real life-saver when it comes to chilly summer nights, when your feet may freeze a bit in flip-flops or regular sandals.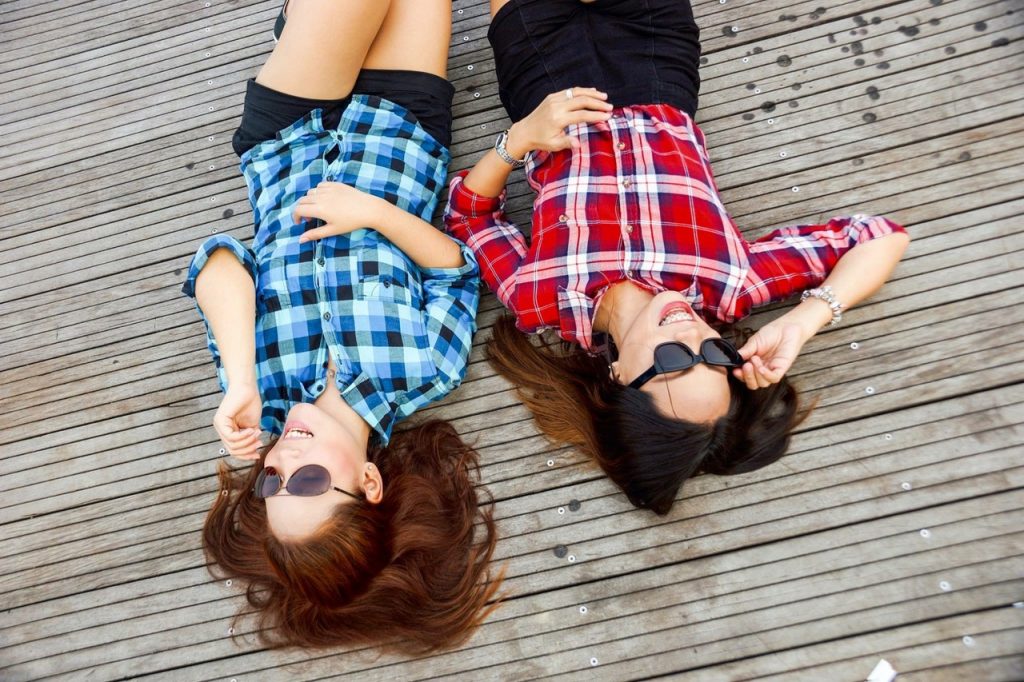 Quality denim shorts will save your day
As you may already know, a good denim shorts is a fashion staple and an absolute must-have during summer. It looks smokin' hot on toned legs, which is exactly why girls can't wait for summer to wear it and show off their amazing bodies. This piece is beyond diverse, since it can be combined with more tops than you can possibly imagine. Above mentioned checked shirts can be flawlessly matched with it, as well as pretty much any womens tops for summer. You can really relax with denim shorts, because you simply can't make a mistake no matter what you match it up with!
Off-the-shoulder dress to accentuate your curves
Last but not least, a fabulous off-the-shoulder dress is one more piece you'll love wearing during summer. The fact that your shoulders will remain bare make this dress even more attractive, and you'll definitely feel like a princess while wearing it. It's one of the best options when it comes to your perfect evening outfit – just add a pair of glamorous stilettos and a matching clutch, and you're good to go! As for your hair, you can always pull it back into a messy bun – don't forget a statement ear cuff that'll pop out once your hair is high up!
These five outfits are absolute musts for every fashion-forward girl who wants to keep up with the latest trends during summer. All of these five items are true fashion staples any girl needs in her wardrobe, and if you still haven't got them – it's high time you went shopping!