This winter has felt like an exceptionally long one for many of us; there have been some pretty fearsome conditions in many countries – North America has had a long cold period, whilst the UK has seen relentless rainfall. With any luck, the bad weather will be on its way out and soon the sunshine will take its place.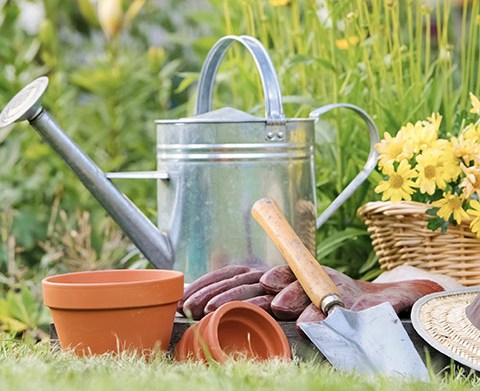 And then at last it will be spring, which is the perfect season to get the garden sorted for the warmer summer months. It can be  surprising just how many tasks there are to complete, and this couldn't be truer than after a sustained period of adverse weather conditions. So perhaps it is time that you created a list that comprises of all the jobs you will need to do in the next couple of months.
To help you on your way, here are a few of the common jobs that householders like you will be penciling into their diaries:
Clearing up
One of the first tasks after the winter months is to tidy up the mess that has been left behind. This includes any bits of rubbish, as well as common nature detritus such as leaves, twigs and sticks. Hopefully you will not have too many bigger problems to sort at this time, such as wayward fence panels or fallen roof slates.
Pruning and neatening
Once the mess has been eradicated, it is time to get things looking neat once again. This is done by a vast range of tools and powerful machines, as well as a fair bit of manual labour on your part. Of course, just because a machine is powerful, it doesn't mean it is damaging; a retailer of Implement tyres says their products have "unique tread designs [to] minimize turf damage", which is pretty vital when maintaining a good looking yard. For the jobs done with secateurs and garden forks, you should be prepared to spend a full couple of days outside as things may take longer than you expect.
Painting and glossing
Areas such as sheds, fences and decking can often look a bit tired come springtime, so you might be interested in sprucing them up a bit. The best thing to do is to head to your local DIY store to find products that are designed specifically for outdoor use. This will ensure that the finish lasts throughout the seasons, and will fare much better against the elements. There are also professionals who will be able to do this job on your behalf.
Decorate and furnish
Soon enough your garden will be looking good enough to relax in, but it does help if you have the right kit for it. Whether you want to provide a focal point with some trellises, or a sumptuous hot tub in which to de-stress, you are likely to find everything you need either online or in the shops. If you are purchasing cushions for your outdoor furniture, remember to bring these indoors after use, just in case it rains!