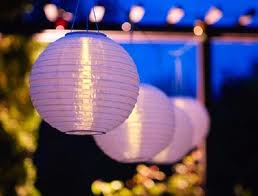 Wall lights, the lighting devices mounted on the walls for decorating the indoor / outdoor areas are commonly found in the premises for lighting and safety purposes. Sconces, the brackets for holding the candles and the electric light fixtures have become more popular.
Wall lights are much helpful for magnifying the lighting system as they emit sufficient light in a straight, upward or downward manner. The wall sconces are often used in the dining rooms or stair cases and add ambient light. Accent lighting facilitated through the wall lights fixed in the bathrooms is useful for make-ups and shaving actions too. Wall lights are useful for the hallways too for providing foot traffic. Some people like to have the wall lights fixed in their bedrooms for reading in a comfortable manner. Wall lights could be useful for lighting the outer areas of your garages and exterior parts of the premises in terms of safety of the property that is illuminated with these devices.
The casual or transitional, traditional or modern types of wall lights in coordination with other lighting fixtures suit your specific requirements. There are different designs of wall lights that can be procured in decorative patterns for appropriate match with your particular items or furnishings.
The wall lights are usually mounted at an eye level; say at a height of approx six feet from the floor level. In case of high level ceilings, the wall lights could be placed at a height of 8-10 feet from the floor level. Enhanced back lighting and delighting looks could be obtained with the use of dimmer switches. Mirror lights save you from shadows. Wall lights should be kept away from humidity or water. The electrical wiring and the screws must be fixed properly to avoid damages.
The selection of any wall light depends upon its usage, i.e. direct or indirect lighting and direction. The single light bulb, half-moon shaped or full-cover lens lights facilitate direct or indirect lighting on the walls and other things. The size of the wall light depends upon the area that has to be lighted with it. There is the crystal, metal, ceramic, alabaster, polyresin, plaster, wood or other types of wall lights.
Following Tips Would Help in Choosing The Right Type of Lights –
1. Use of ambient lighting is preferred for front
entries, perimeter and sidewalks of the homes in terms of security and illumination too. Flood lights would help in catching the burglars.
2. Upward or downward directional lights look attractive and effective too as they spread the light in a directional manner and facilitate clear glance.
3. Multiple light scones are preferred in the living spaces while counter lights are suitable for the kitchens and bathrooms.
4. Dim wall scones can serve the lighting purpose in the nurseries and soft lights are advised in the children rooms so that they remain scare-free.
5. You could go in for the beautifully designed chandeliers for the dining spaces.