Every so often, I decide to have a 'Once and For All' clear out of my wardrobe. Out come the flip flops, pumps, heels, espadrilles, slippers and leather boots which I spend my hard-earned cash on each year. The worn-out sandals and court shoes I throw out or give to charity without so much as batting an eyelid. However, if there ever were an occasion where I had to throw away a pair of boots, I would have to think very carefully before making that decision. The thing is that most of my boots and indeed all the leather boots I own have lasted since I bought lather boots. As long as you condition boots once a year, most will be wearable for a very long time indeed. I love the way a well-worn pair of boots fits your feet just right, like a second skin.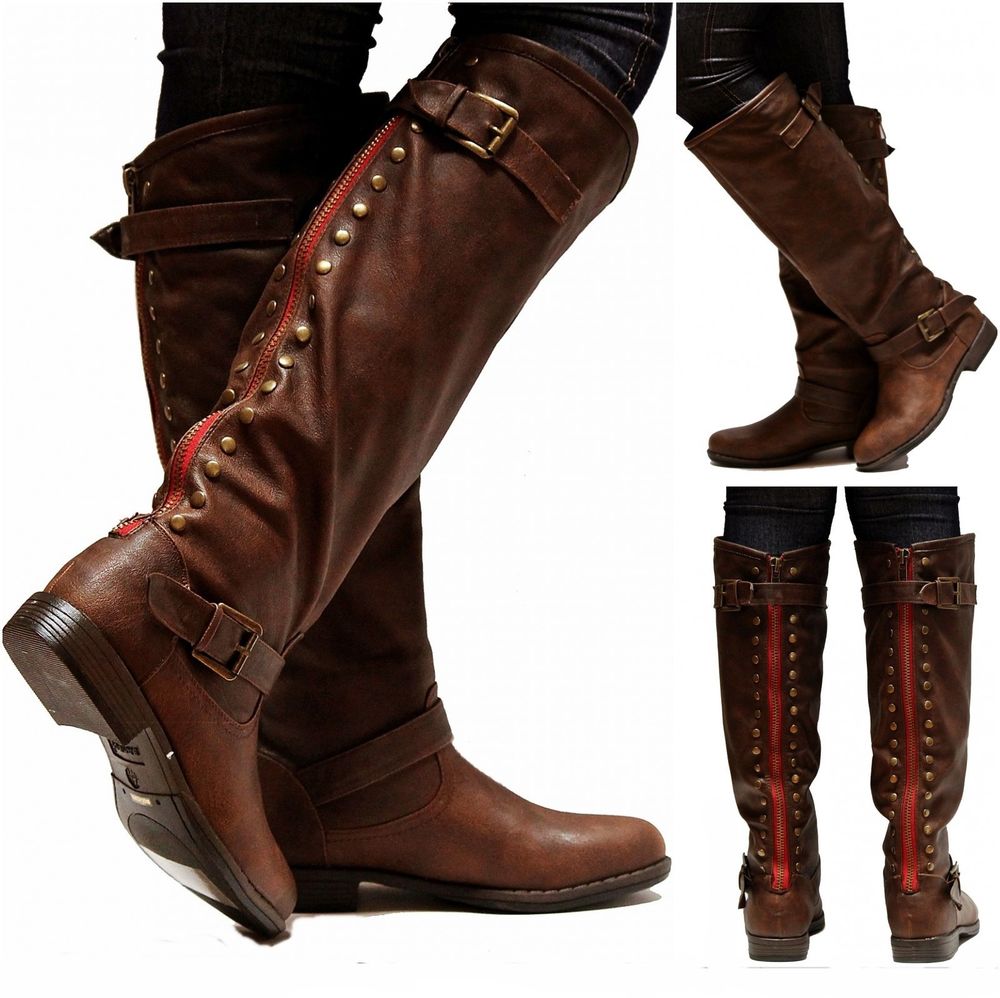 When it comes to shopping for boots, there are so many styles out there to choose from. I know that it can be hard to make a decision on what leather boots for women would suit you best. So to help you on your shopping quest, I have compiled a few handy hints on which types of boots make the best buys.
1. Don't feel you are restricted to only owning brown or black boots. Really, a pair of black or brown boots can be worn with most colours. So, you can splash out on a bright coloured alternative pair, for when you are feeling daring.
2. Remember that one decent pair of boots is much more useful than two cheap pairs. 'Buy cheap, buy twice', as the saying goes.
3. It is a good idea to invest in real leather as it is waterproof, lasts longer, fits better and won't cause your feet to sweat.
4. Remember to never pair your boots with a long dress or a long skirt. This will add years to your figure and may even make you look bigger than you are.
5. Choose boots which fit snugly but which have a little 'give'. Your feet will swell in hot weather and your calves may have a wider circumference, depending on what trousers you are wearing.
6. Check to see that the ankle part of the boot is not too tight. If it is too snug, you run the risk of making your foot appear bigger than it is.
7. Smooth leather works all year round, whilst suede is better for autumn and winter.
8. If you have slimmer calves, be wary of buying boots which are too big. They will end up looking like waders.
9. Treat leather boots well and don't be tempted to do the same activities in them that you would in wellies, such as jumping in puddles or walking through snow. They will not thank you for it.
10. Less is more in most cases. It's better to keep things simple, so avoid excessive embellishments such as buckles and studs.
I hope these tips will help you to choose a comfortable and stylish pair of boots. With some luck and a little TLC, they should last you a long time to come!