Weddings are expensive affairs and even the flowers can cost a small fortune. Artificial wedding flowers can save you some much needed budget and have the added bonus of lasting for a lifetime; this means that you can always look back at your flowers and enjoy some beautiful memories. Artificial wedding flowers have moved on a lot from the plastic daisies we once endured, these days artificial wedding flowers are delicately beautiful with natural colors.
Commonly made from silk, they can be crafted into any style of posy or bouquet that you can dream of and also benefit from the addition of artificial butterflies, Swarovski crystals and gems to add even more beauty to your special day. Whether you want a traditional English country garden look or contemporary single bloom, you will be able to find what you are looking for in artificial wedding flowers. Not only for the bride, you can order your bridesmaids posies and your buttonholes created from artificial wedding flowers and these are not only lovely to look at but like wedding bouquets they have the added bonus of never wilting or marking your wedding clothes.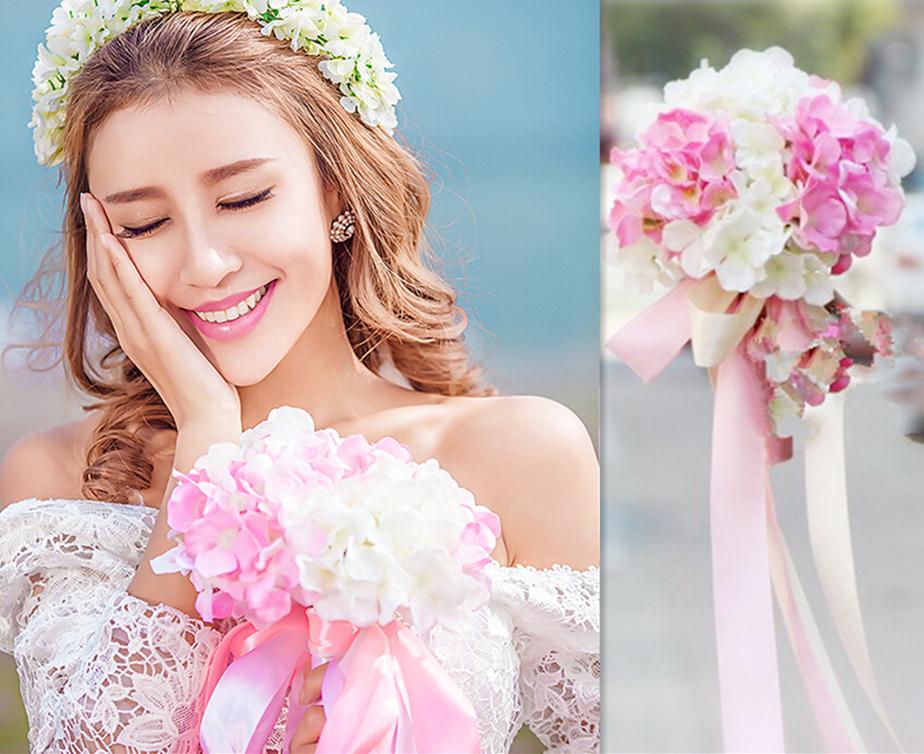 What kind of artificial wedding flowers are available?
Artificial wedding flowers are available in any shape and form that you can conceive; roses in pink, cream, orange or cream can be made into hand tied bouquets to rival any fresh flowers on the market. If you are planning a contemporary wedding and want an unfussy bouquet then you can choose an arm bouquet of a single artificial Calla Lilly which looks chic and will also last as a stunning memento of your wedding forever.
Shower bouquets are another popular choice for brides wishing to have artificial wedding flowers as part of their day; these are cascading bouquets of any choice of bloom which you can think of. Artificial wedding flowers are a stunning and also sensible choice for any wedding. No matter what your wedding budget may be, there will be a suitable and beautiful bouquet for your special day. Take inspiration from nature and design the bouquet of your dreams.