In case you are thinking that there is no point buying another heavily embroidered suit this Diwali because you would not be able to wear it more than twice or thrice in your life, owing to its oh-so-traditional looks and design then ladies we have a good news for you. There is no point buying the same kind of suits and lehngas every year just for the sake of that one day of frolic. Why not buy something more contemporary? Something that would just go great even as a daily wear, and at the same time, make you look absolutely different in the parties too.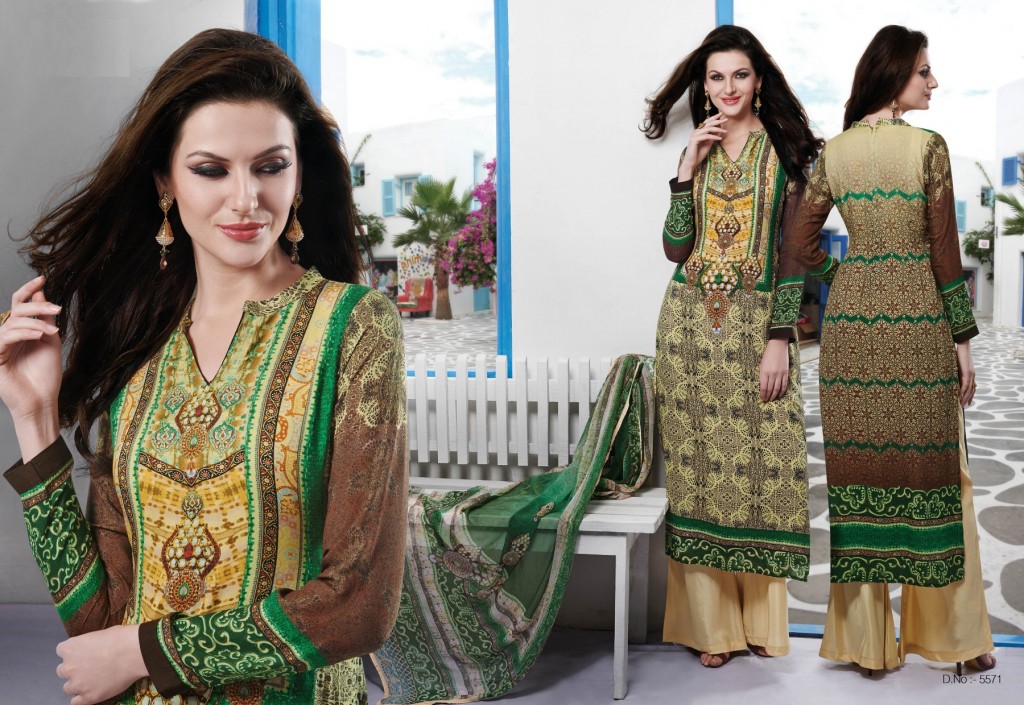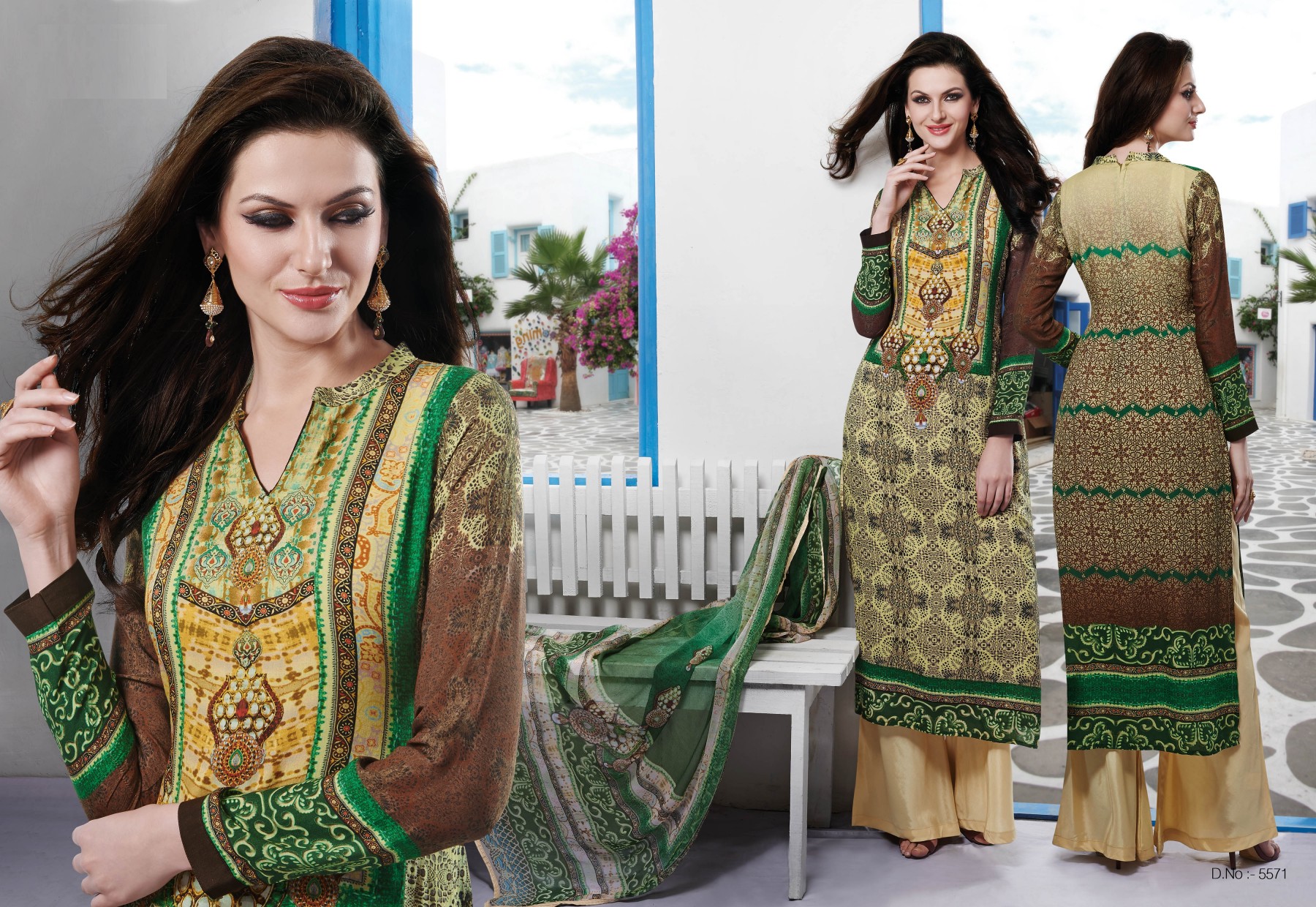 To woo all the problems like this, we suggest buying palazzo suits. Palazzos are basically freely flared pants, open to keep you comfortable even if you wear it in summers. These pants were especially designed for summers as it gets really irritating to wear those skin fit snuggly denims to work or to college during summers. Palazzos are perfect for the occasions you await as you will be able to walk freely and easily even after you are totally dressed because these palazzos won't be holding your legs tight or they won't be just too over the top flowing like a gowns and lehngas to get tangled with your feet. They are not just very stylish but also very unique as very few people turn up to be wearing something comfortable and beautiful at the same time. You can wear these to a usual get together and it would look all the same trendy even then and hence your one-time investment in a palazzo would not turn out to be a waste.
For those of us who are not at all prepared to set foot in the market for shopping due to their busy schedules and the same old boring designs that the shopkeepers tend to be selling, shopping palazzo suits online is the option and even for the rest of us it is the option as you won't be able to find so many varieties and styles under one roof other than the online portals. They have all the colors you can ask for in all the designs you can really think of. Just swapping through some of them can end up making you lust them and desperately get your hands of one of those trendy and gorgeous palazzo suits.
They are available in trendy contrasting colors and shades. If the kurta is of a lighter shade, the palazzo is of a darker shade so as to set the contrast well. They are embroidered as well as plain. They are also of different makes. While some prefer to wear cotton throughout, others tend to like synthetic or georgette pants more as they give them a sleeker look. Choose according to your satisfaction and ensure that you buy them from a good and trustable portal that takes responsibility of your product after you've agreed to pay them. You can thank us later for the suggestion.
The author is a graduate in English and loves reading new novels. She happens to be a shopaholic and loves buying new dresses and accessories.