Isn't there just something wonderfully seductive, sexy and confidence boosting about wearing a new set of beautiful lingerie?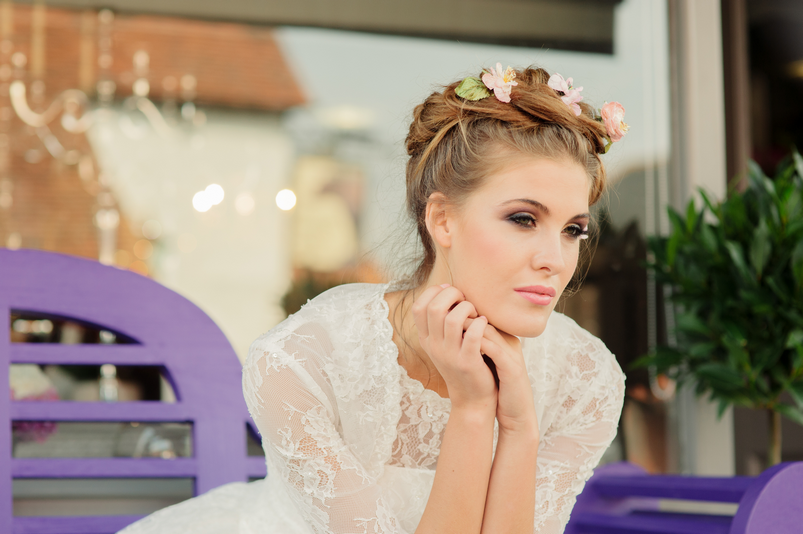 Whether it's the fact no one knows you've got something so sexy on beneath your clothes or whether it's because it gives you an inner confidence to the be the woman you always aspire to be, there's no denying it, lingerie is a feel-good purchase.
So, fresh from the lingerie catwalks of Paris, London and New York, I've rounded up the key 2016 trends in lingerie that you need to know about.
Make sure that your underwear drawer remains as seductive as our female friends in France or Italy. Banish those granny knickers, throw away your grey whites and make wardrobe room for some new and sizzling sexy pieces, with inspiration from the key lingerie trends for 2016.
For a range of the most beautiful, seductive and luxurious trending lingerie, from brands and new designers alike, I recommend you check out Peach Trail for sexy and seductive lingerie. Not before getting the lowdown on this year's key trends first though:
Polka Dot Prints
Polka Dots are a perennial favourite of the runway shows from the past few seasons, this timeless print shows no sign of falling off the runways anytime soon.
Triangle Bras
The Triangle Bra offers a move away from more supportive, fuller cup shapes. The upcoming seasons should see a celebration of the triangle shaped bra. A most comfortable of bras and so delicate, the Triangle Bra is perfect boudoir wear or just to wear for every day luxury.
Layered Bras
These exceptionally pretty bras are probably one of my favourite trends.Bras with lace overlays decorating the straps and cup area were another key trend notable from the collections in Paris.
'Ouvert' Knickers
2016 has seen an almost obsession with 'ouvert' knickers. Open as peep holes or lace ups, the ouvert, or 'open' when translated from French,knickers are the sexiest way to show off a different type of cleavage.
Sports Inspired Sexy Lingerie
Sports inspired lingerie that is luxurious and sexy, I hear you ask? Hot brands such as Le Petit Trou are bringing sexy and delicate sports inspired pieces to the luxury lingerie table, and I love them! The Autumn 2016 season is positively sizzling with active-wear inspired bras and briefs.
Bridal Wear
This Autumn, bridal wear designers have taken the plunge, designing gowns in a range of silhouettes but all sharing a notably deep V neck. In 2016, bridal wear is going from daring to even more daring. Bridal wear lingerie is suitably following suit. In fact, body hugging and slinky slip dresses are in vogue for spring and summer weddings this year. A craze that you could almost label 'lingerie as bridal wear'.