It's a sad and unfortunate fact that couples are spending less and less quality time together. The constant struggle to pay the mortgage and the bills means that too many couples only get to see each other at the end of yet another hectic day when they are tired, stressed and ready to take it out on someone.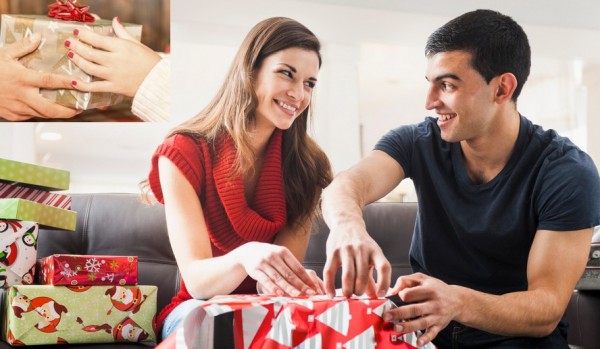 Good relationship basis on communication, so send your partner a text or email inviting them on a date for a 'night in' and set the stage for romance! Everyone loves a present, so buy your beloved something that leaves them in no doubt that you've been thinking of them!
Gifts for the ladies
Perfume, chocolates and jewellery are the staple presents that men tend to buy for women, but you can impress the lady in your life with something a little more exciting, depending on her likes and dislikes of course.
Sexy lingerie is always a possibility, but lots of women nowadays feel that men are really indulging themselves when they purchase it. Try thinking outside the box a little and buy her a set of racy, lacy evening gloves – encouraging her to remove them in the style of a stripper might just lead on to more – or should that be less?
With Fifty Shades of Grey dominating the book charts an interest in light bondage is becoming quite widespread, so take advantage of the craze and check out some of the many 'starter' kits, containing assorted feathers, cuffs, blindfolds and other titillations to let you explore this aspect of your sexuality at your leisure.
Gifts for him
Buying alternative gifts for a man is relatively straightforward as most men would be thrilled to even think of you going through the stock of an adult shop. By the way, the huge surge in internet shopping nowadays means that even the most modest of ladies can explore the darker sides of their sexuality without embarrassment. A number of online shops are aimed specifically for the female buyer so that ladies can browse to their heart's content.
Perhaps suggest your man explore his artistic side with some edible body paint, or you could offer him a set of erotic cheques which he can cash in on your date night. Since most men are happy to see their partner happy, just about anything with an erotic connation is sure to go down well with the man in your life.
Most couples who try these date nights at home find that they quickly become something of a regular ritual for reasons that will become obvious once you've given it a go!