A popular cosmetic enhancement, eyelash extensions add beauty to your face, by joining with the natural eyelashes you are endowed with. Since eyelash extensions make your lashes appear fuller, thicker and longer, they are being given a greater preference these days as an eyelash enhancement than fake eyelashes. Since eyelash extensions are available in different lengths, colours, and thickness to suit individual needs, you should choose them very carefully, so that they can effectively highlight the most attractive feature of your face – the eyes!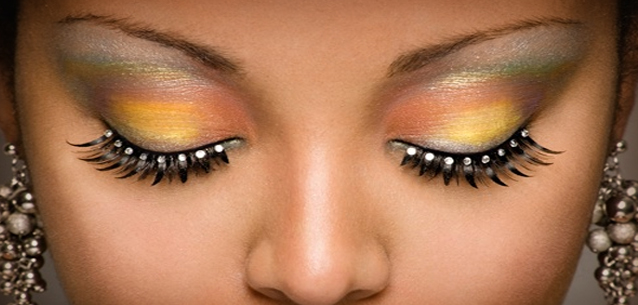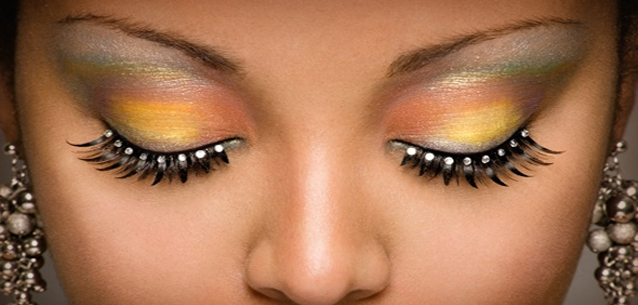 Eyelash extensions add more to your lashes: While buying eyelash extensions you should remember that even though your natural eyelashes may be thick and long, these extensions can further notch up the beauty of your eyes manifold; thereby perking up the overall appearance of your face. By adding a little more to your natural lashes, eyelash extensions can give your eyes a bigger and brighter look that is extremely attractive. The eyelash extension accessory is also better than fake eyelashes which generally fall off if used for a long stretch of time. Moreover, the addition that eyelash extensions make to your lashes is several times better than that made by fake eyelashes.
Eyelash extensions come in different brands and quality: With the increasing preference for eyelash extensions as an accessory for enhancing the lashes, there are now different brands of this product available in the stores, with the quality of each brand being different too. As such, while buying eyelash extensions, especially when you buy them for the first time, be sure that you have carried out a thorough search about the available brands of eyelash extensions and the quality of the product. Although almost all brands use adhesive bond of surgical quality, you still must assure yourself of the market-standing of a particular brand, before taking any chances with a substandard brand that may have a harmful effect on your eyes.
Use only medically safe eyelash extensions: From among the different eyelash extension brands, you should try to select the one which is medically safe. Since eyelash extensions can last for a period of 2-8 weeks, depending on the growth of your lashes, it is advisable that you should invest in a good eyelash extension brand which will be safe for use on your eyes. Even though such extensions may come at a higher price than other brands, they are also an assurance of good-quality stuff which can lend a much better look to the lashes, as compared to some other low-cost extensions. Moreover, along with ensuring that you are buying medically-safe eyelash extensions, it is also recommended that you get the extensions applied to your lashes by a beauty expert or a specialist eyelash technician.
With the number of lashes to be used for each eye generally varying between thirty and eighty, an expert in the field will be able to precisely decide how many eyelash extensions will be required in your specific case. Furthermore, he/she will also be able to carry out the delicate extension task in a dexterous manner, dramatically enhancing your natural lashes and giving your eyes a brilliant look!